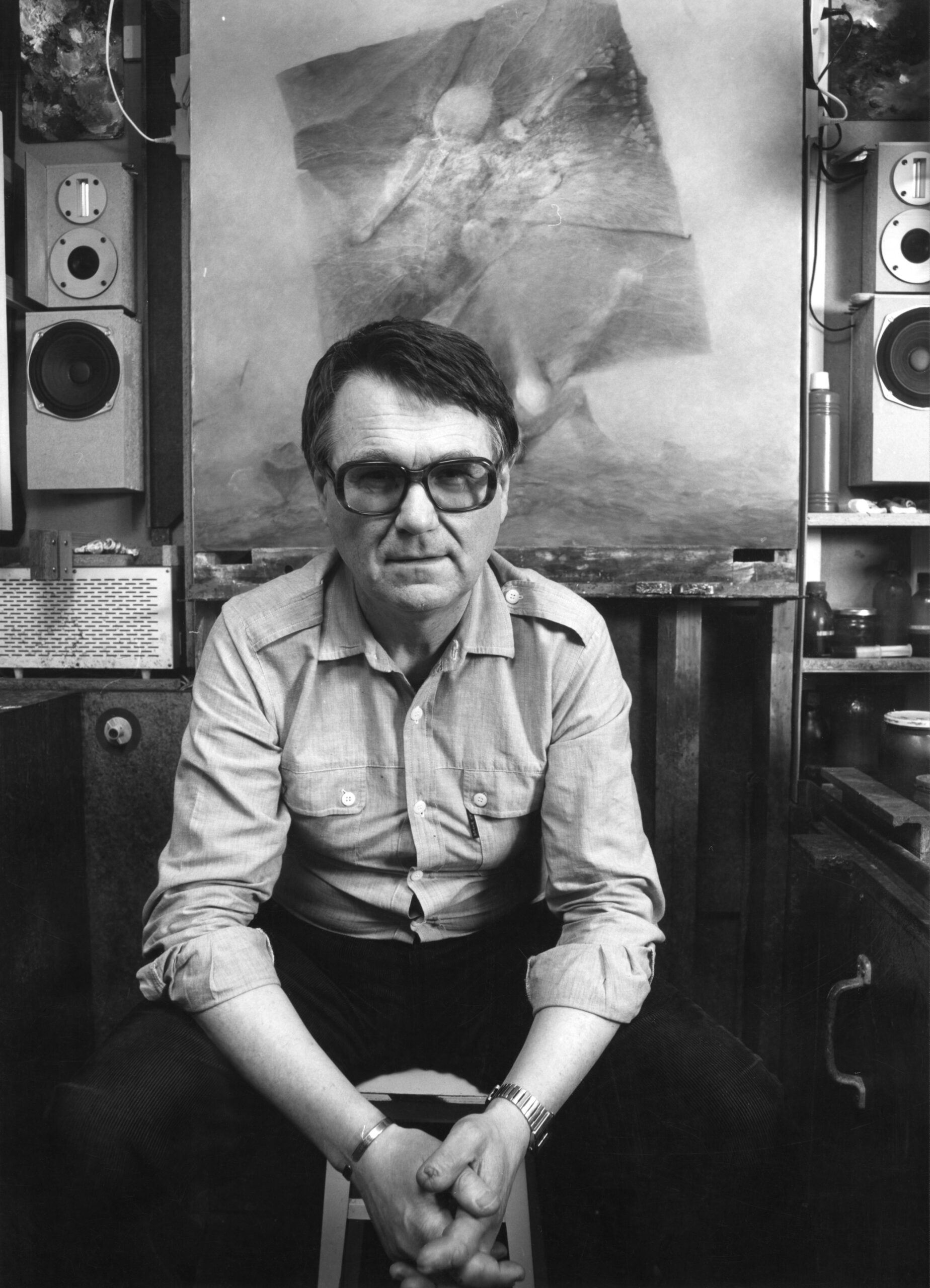 Zdzisław Beksiński is a famous Polish painter, sculptor, photographer and illustrator. An artist whose family has been linked with Sanok for many generations. Not many people know that the artist for 10 years of his professional life was associated with AUTOSAN bus factory.
His great-grandfather Mateusz was one of the founders of the boilers workshop, which gave the beginning to the later factory of wagons and buses. His grandfather Władysław was an urban architect and designer of many buildings in Sanok. His father Stanislaw worked in the construction department of Sanok municipality and mother Zofia was a teacher. Zdzisław Beksinski's unique work intrigued during his lifetime and is intriguing to this day, it has both great fans and fervent opponents. Always evoke different emotions.
In his youth he was accepted to the Academy of Fine Arts but finally he chose architecture. In 1952, after graduating, he started working in Cracow as a foreman and supervision inspector at a construction site. Po kilku latach postanowił wrócić do Sanoka i został przyjęty do Sanockiej Fabryki Wagonów.After several years he decided to return to Sanok and was hired by Sanok Factory of Wagons.
During 6 years he created four bus projects which were well ahead of his time. So much so that none of them could gain the acceptance of the Warsaw Car Transport Assessment Committee members. They decided about the fate of so innovative for those time constructions. Unfortunately none of them was implemented for serial production.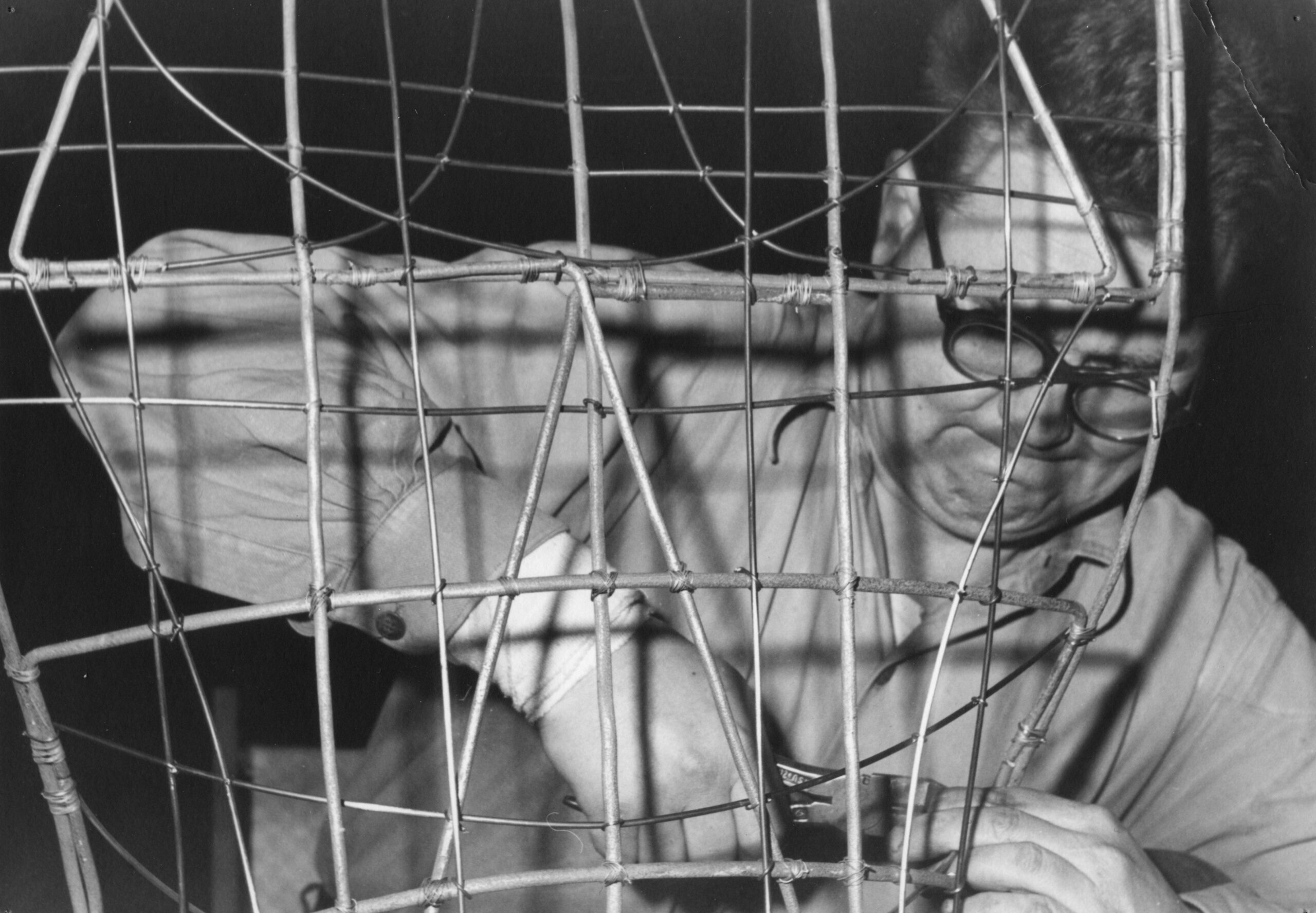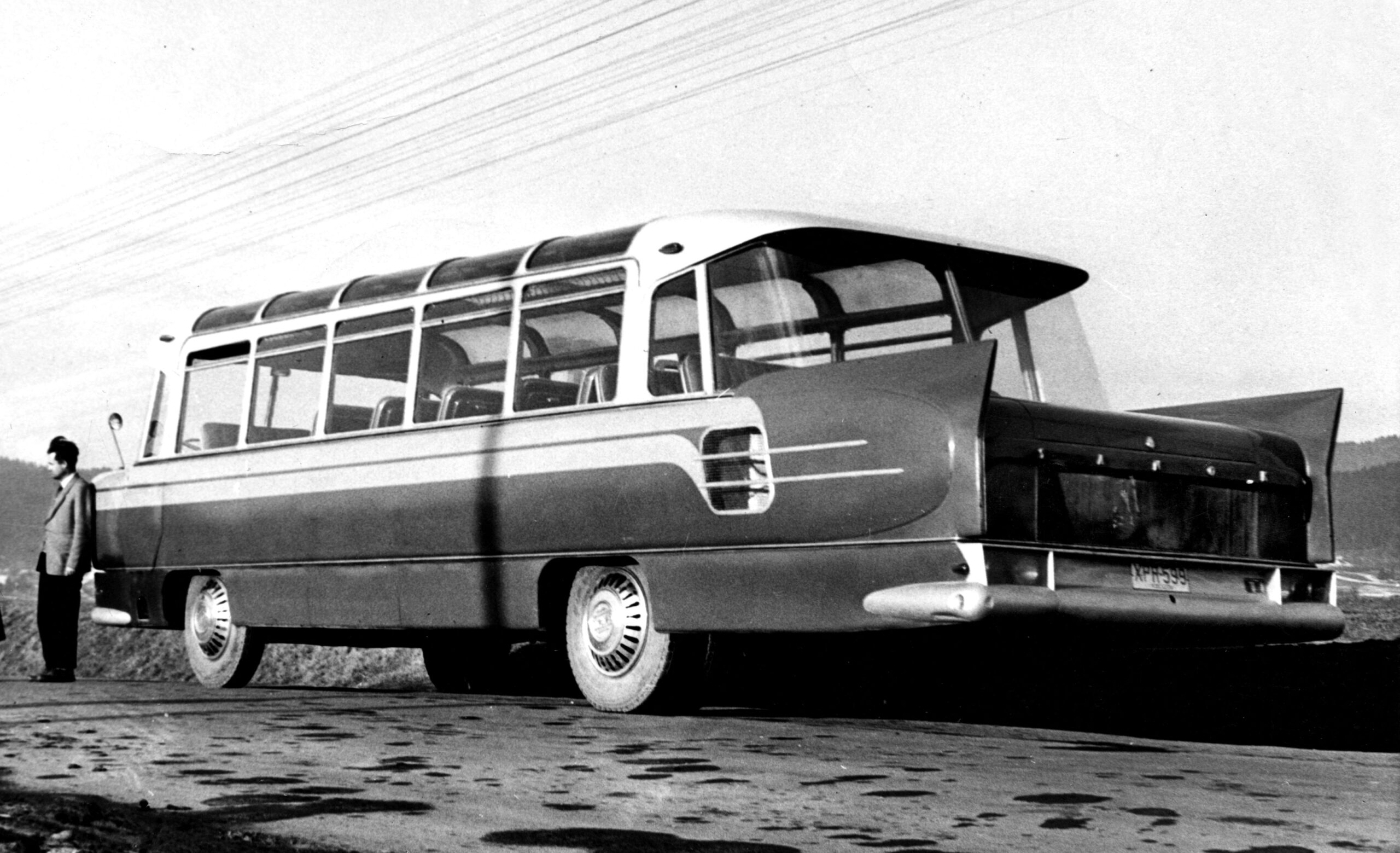 SFW–1 (1958) (from the Sanok Factory of Wagons name) was the first Polish tourist bus with rear engine. The prototype of the vehicle caused sensation due to the bodywork styling, resemble an enlarged American road cruiser. It had large windows, partly glazed roof, characteristic tunnel air intakes on the rear improving engine cooling. "The bus with wings" absolutely did not resemble those that moved on Polish roads.
Zdzisław Beksinski's second project, the SFA-2 bus (1962) was different from the previous one, simple, without unnecessary embossings. It was very high and characterized itself by huge glazed surfaces and inclined windows pillars. SFA-2 was named by Sanok citizens "aquarium".
Another bus with body designed by Beksinski SFA-3 (1962), 10 m long, much bigger than the others produced in Sanok. The project included stylistic changes for SFA-2 recommended by the authorities: among other things, the inclined side pillars were abandoned and more rounded shapes were used. In spite of this, decision of mass production was not made by factory also in case of this model.
Beksiński took one more attempt and designed body shape for a minibus SFA-4 Alpha (1964), primarily intended for export. Its design was accepted and trial series of 20 vehicles was produced in Sanok. In contrast to produced then in Poland Nysa minibus, in SFA-4 self-supporting body was used, which modern design has reduced additionally the vehicle's net weight. Similar to earlier designs, Beksiński also used large glazed surfaces. The manufactured Alpha minibuses had white roofs, and the bottom of each prototype was painted in a different, dark color. Despite the fact that this time the microbuses from Sanok made a good impression in Warsaw, they did not enter the mass production.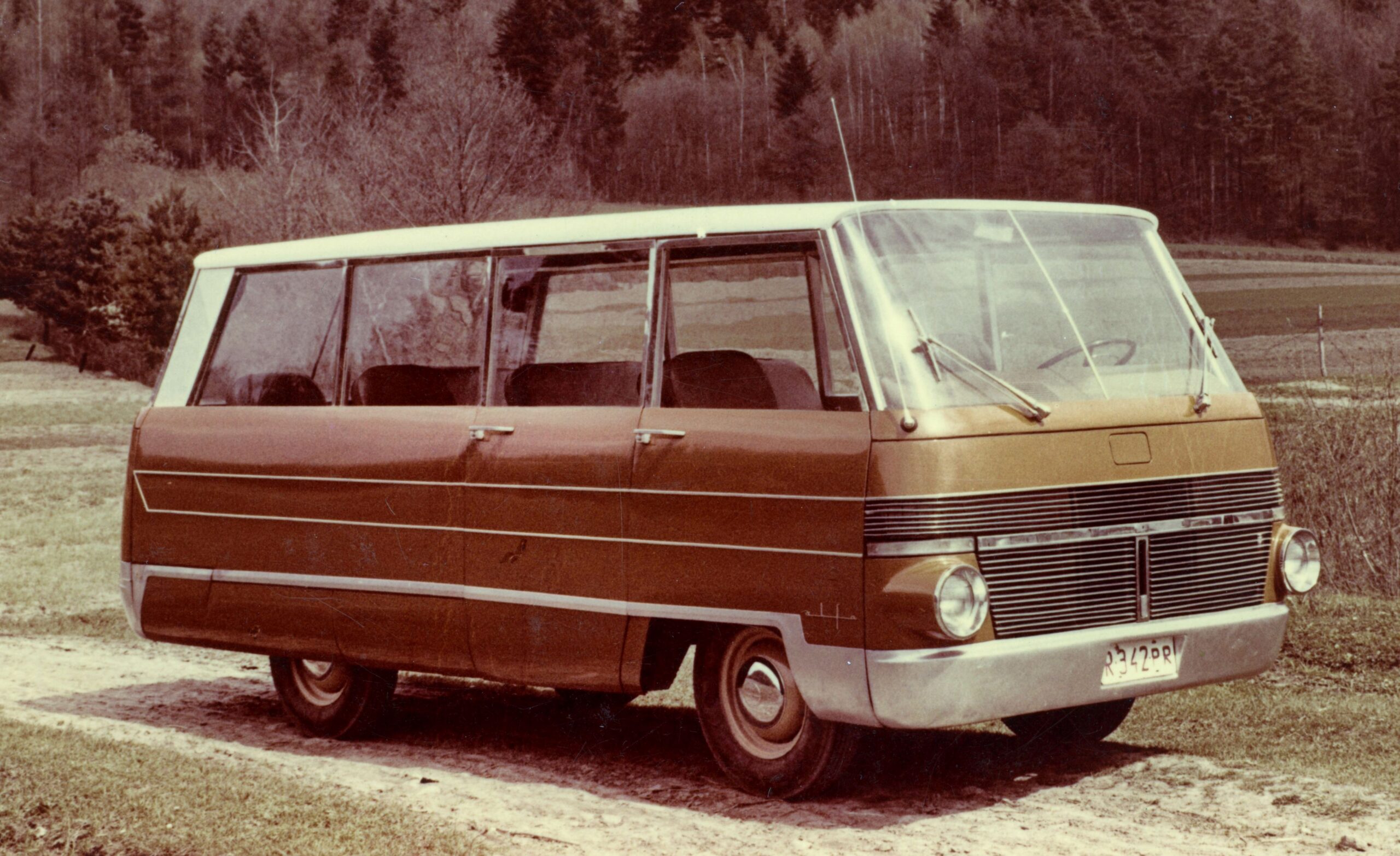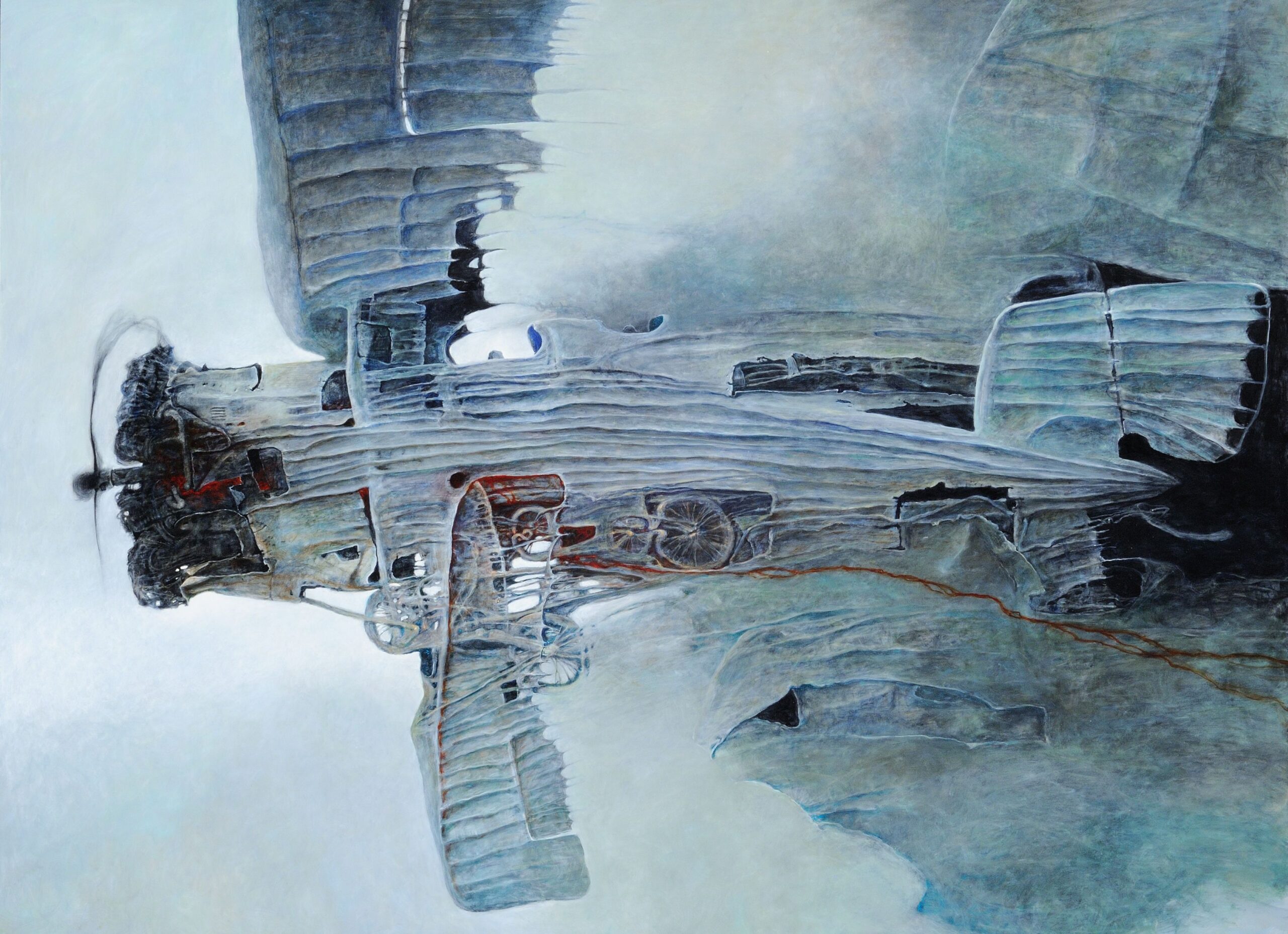 Up to date, no prototype of a vehicle designed by Beksiński has survived. During his time at AUTOSAN many of his drawings and sketches landed in factory waste paper bins. His co-workers, smiling and with regret say: "If we knew then …". What remained, however, was the first company logo designed by the artist, which was used for several years.
After several failures, in 1977, the artist dismissed himself from Sanok Bus Factory AUTOSAN and moved with his family to Warsaw. In February 2005 he was brutally murdered in his apartment. It is hard to believe that the value of his life has come down to robbed cameras and CDs.
Based on Zdzisław Beksiński will, all his lifetime achievement, including his works, was transferred to the Sanok Historical Museum, which has the world's largest collection of artist works. In 2012, in the Museum at the Sanok Royal Castle Zdzisław Beksinski's Gallery was opened where you can see among other things, photographs and sketches of AUTOSAN buses designed by him.