About us
traditions and innovations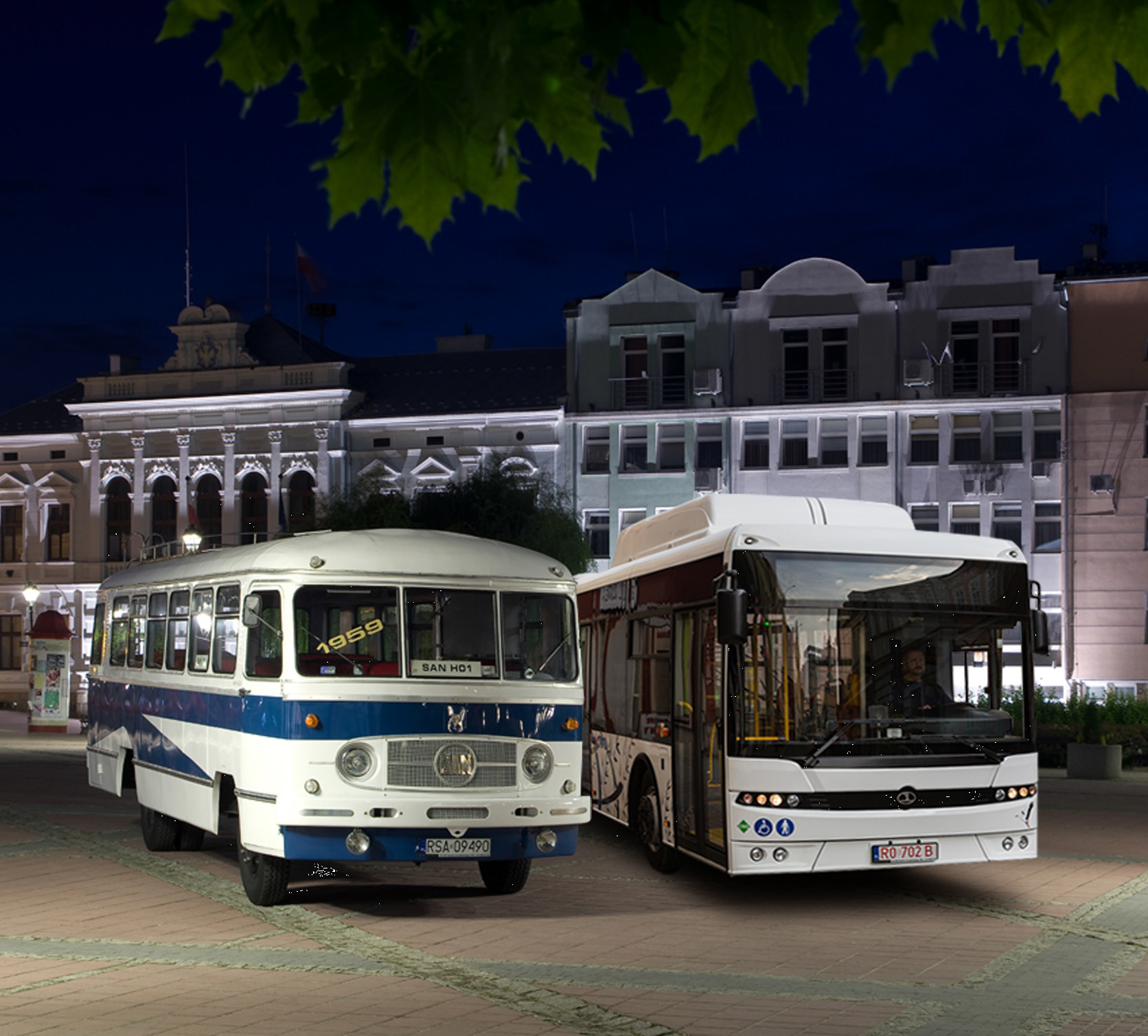 Rich history <i>190 years of tradition</i>
AUTOSAN, first of all, is a well known Polish bus manufacturer. We are a company with 190 years of history, our traditions date back to 1832. We have supplied carriers with almost 115,000 vehicles, both for the domestic and many foreign markets. Without any exaggeration we can say, that AUTOSAN is a brand which "carried Poland". AUTOSAN buses have been known to many generations of Poles. For decades they have been driving them to work, school and on holidays. They reached every corner of Poland.
Innovative today <i>New quality of transport</i>
Today, we offer the best solutions for the safety and comfort of passengers, for the sake of a common environment. Our current offer includes buses with zero-emission electric and hydrogen drives, low-emission gas drives and traditional drives, intended for urban, suburban and intercity transport. We also manufacture products for the armed forces and components for rail vehicles.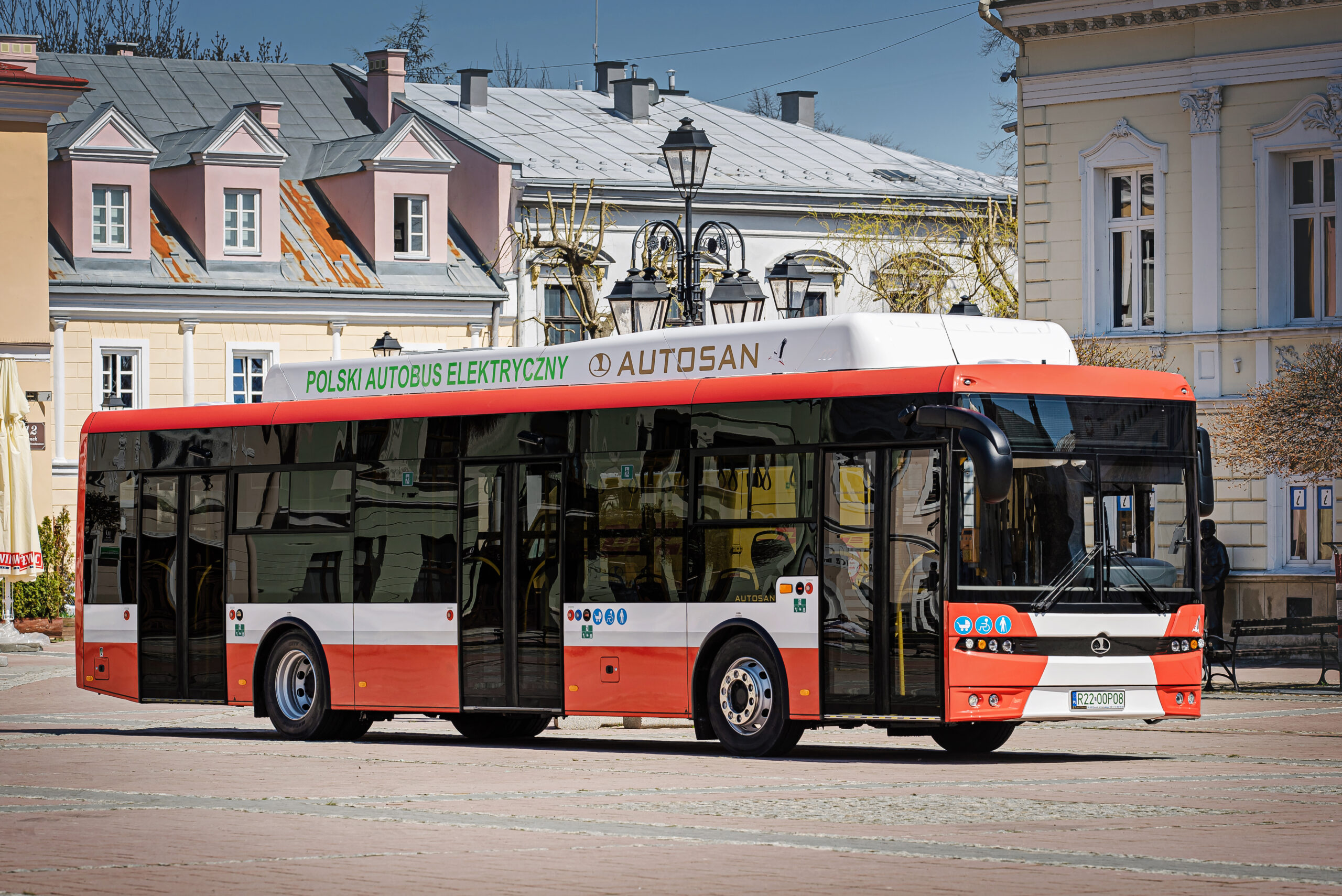 Our mission
Our mission is to strive to meet the growing needs of transport operators and military customers at the highest possible level. We provide them with vehicles in accordance with the requirements, manufactured on the basis of the latest technology.
AUTOSAN is a Polish company; competent, friendly to people and the environment,
trustworthy. It is a BRAND you can rely on.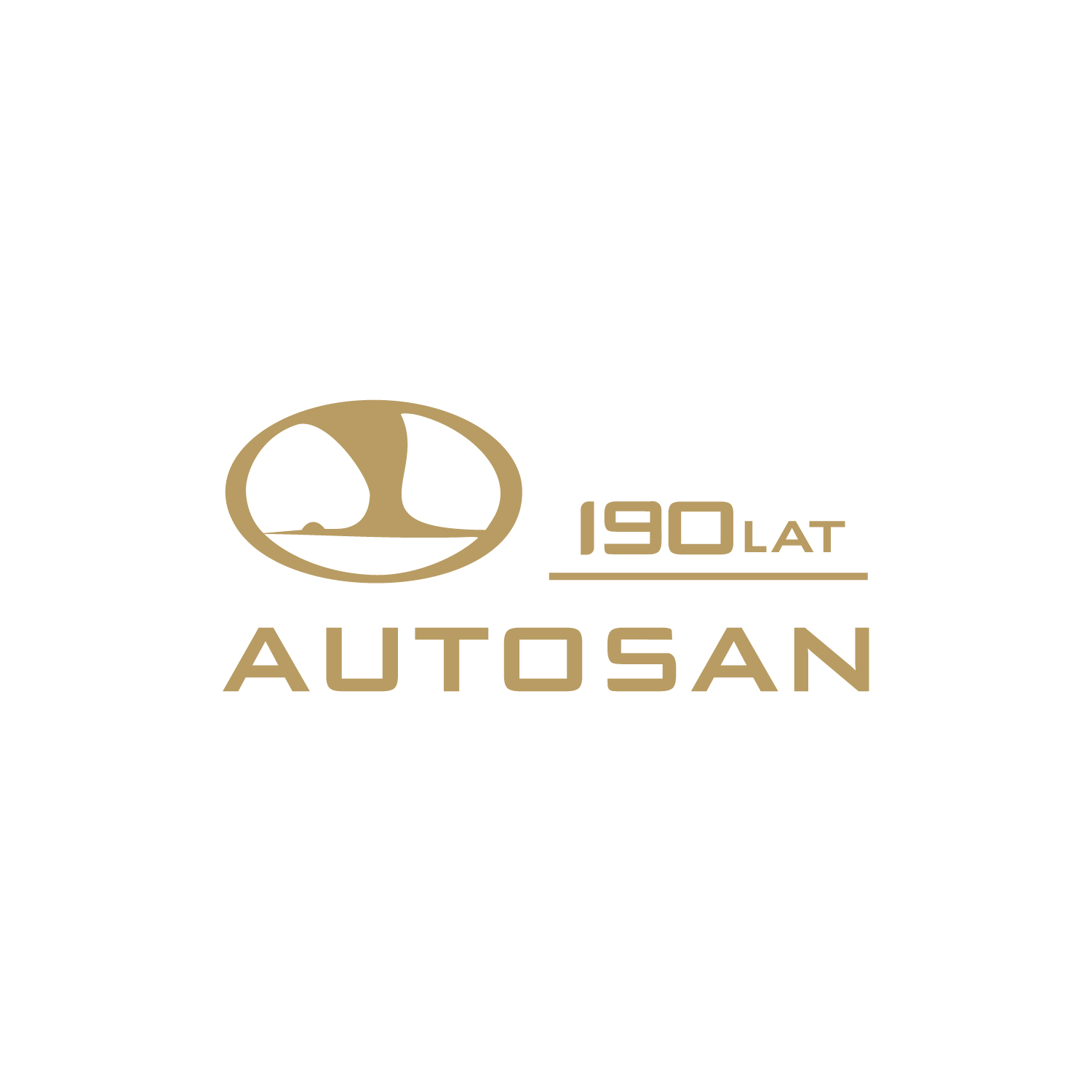 Polish company <i>With a stork in the logotype</i>
Our value is also the trademark, inseparably connected with the brand. The logo of the AUTOSAN factory is a stylized stork. It is not a coincidence or a graphic artist's vision: a combination of a Polish bus factory and a stork, a bird that is one
of the symbols of Poland, has its historical conditions. Already in the middle of the last century, storks took a liking to the chimney of factory buildings and made a nest on it. Since then, successive generations of these beautiful birds have been coming to Sanok and settling down near the production halls.
The first graphic symbol of Sanocka Fabryka Autobusów AUTOSAN, designed by its employee, the famous Polish painter Zdzisław Beksiński, contained the symbol of a stork's wing. The next logos, including the current one, symbolize the flying stork.
The stork took the factory "under its protective wings".