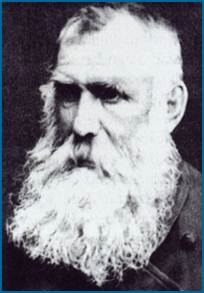 The story of the bus factory in Sanok begins in 1832, when a small boiler plant was founded by two participants of the November Uprising, Walenty Lipiński and Mateusz Beksinski. They were both from Koprzywnica near Sandomierz. After the fall of the uprising, they decided to settle in Sanok. They bought a manor house with farm buildings in which a small production workshop was created. It manufactured boiler products corresponding to the demand of developing in the area brewing and distilling industry.
Lipiński and Beksiński linked themselves with Sanok more closely by taking on wife's two sisters : Honorata and Karolina, daughters of a Sanok town officer.
Shortly in the workshop beside the boilers and other everyday items, its owners began to make locksmith and blacksmith services.
After death of Mateusz Beksinski, Walenty Lipiński decided to pass the workshop to his adult, educated son Kazimierz. He began transforming the workshop into a larger factory by building new production halls and warehouses.
Initially, he established a partnership with the Czech industrialist Jan Schenk met during his studies in Prague, who equipped the factory, among others, in modern machinery. The partnership lasted shortly and after paying back the shareholder Kazimierz Lipiński became the sole owner of the company.
Thanks to his efforts, developing factory received its first order for four wagons from Krakow City. High quality of manufactured wagons bring further orders.
To meet them all the company under the name "First Galician Join Stock Society for Construction of Wagon and Machines" was formed, and Kazimierz Lipiński became its CEO. At the same time, building of a new factory was also started on the newly purchased land, in the place where it is still located, at today's Kazimierza Lipińskiego Street.
The direct descendant of one of the company's founders resigned from CEO position in 1900. However, the further dynamic development of the factory did not stop.